You don't have to choose between a great education and your dreams.
A pioneer of flexible, hybrid learning.
PCS is committed to uplifting students through a flexible, accommodating approach that supports their dreams. The Guided Study program is a trademark of a PCS education, empowering students to continue their learning remotely when their professional pursuits demand attention. Innovative technology, personalized support from faculty, and a thoughtful advising program support students both in and out of the PCS building.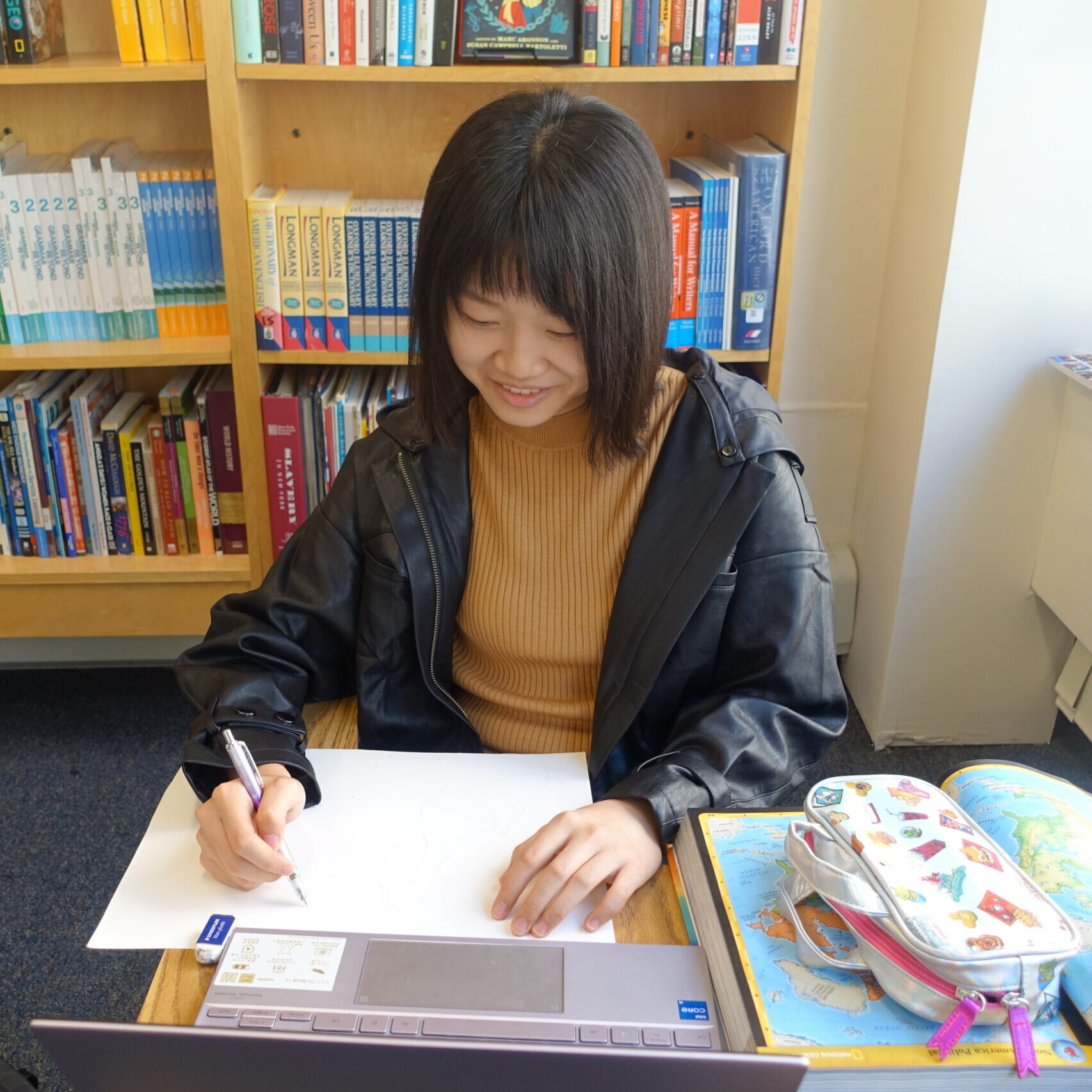 At Professional Children's School, students are empowered to invest in their academic studies in concert with their professional and pre-professional pursuits. Students in both the Middle and Upper Schools experience a rigorous, complex curriculum. 
We believe that education is a lifelong process of primary importance, and that it is not only an intellectual endeavor, but one that encompasses artistic, emotional, spiritual and physical growth as well. A good school encourages critical thinking, aesthetic appreciation, formation of values, and sound health and fitness, while also fostering intellectual curiosity, initiative and creativity in all areas of life. PCS students are nutured as thinkers, as artists and as citizens, provided with a wide range of courses that meet their educational needs and interests. 
PCS students have gone on to attend the world's most prestigious universities, colleges, and conservatories.
At many schools, the myriad demands placed on professional and pre-professional students are in competition with each other: classroom and career, practice and study, mind and body, flexibility and routine. Professional Children's School helps students find enrichment in this complexity, rather than opposition. To that end, we offer a liberal arts curriculum that is both rigorous and tailored to each individual's scheduling needs and academic goals.
Each profession places different demands on children. Rehearsal schedules, preparatory work, auditions, meetings — the PCS program is flexible enough to provide a quality education even to those with the most complex schedules.
More than 80% of PCS students attend school in-person five days a week, however schedules can be customized to accommodate rigorous athletic or dance training, rehearsal schedules or other needs. Students can also go on Guided Study for long-term remote learning.
Professional Children's School is a diverse community with students coming from all over the world to pursue their passions in New York City. PCS has meaningful partnerships with incredible institutions across the city to support the needs of each student. 
PCS students have unique perspectives and goals, but as a community they share a passion for their chosen field and push towards their goals with tenacity. PCS students are ballet dancers, athletes, actors, singers, musicans, influencers, models, entrepreneurs, and more. 
While students have a customized school experience at PCS, they still have the opportunity to be part of impactful community events. Activities, clubs, and special events and concerts showcase a strong sense of togetherness that makes being a part of Professional Children's School that much more meaningful.